Grips
I have offered many grips for various guns over the years but the most popular ones are my IZH-46M walnut grips. I don't build as many of these anymore due to the time it takes to complete them but do still offer them on a limited basis. Right or left hand and are cut to a specific hand size-(see chart below) and come fully stippled. I have built them in XXsmall and XXlarge sizes and if your in need of that let me know. They are simple to intsall using the original hardware from factory grip to mount them. I have built around 650 of these and shipped them all over the world. They were the product that started my business.
!!!NOTICE!!!
I WILL BE RETOOLING (WITH CNC EQUIPMENT) TO ASSIST IN BUYILDING THESE ITEMS SO WILL NOT BE TAKING ORDERS FOR A FEW WEEKS UNTIL I GET THE "BUGS" WORKED OUT. ONCE I GET ONLINE WITH THE CHANGES I WILL POST PICTURES AND PRICING OF ALL THE ITEMS I WILL BE OFFERING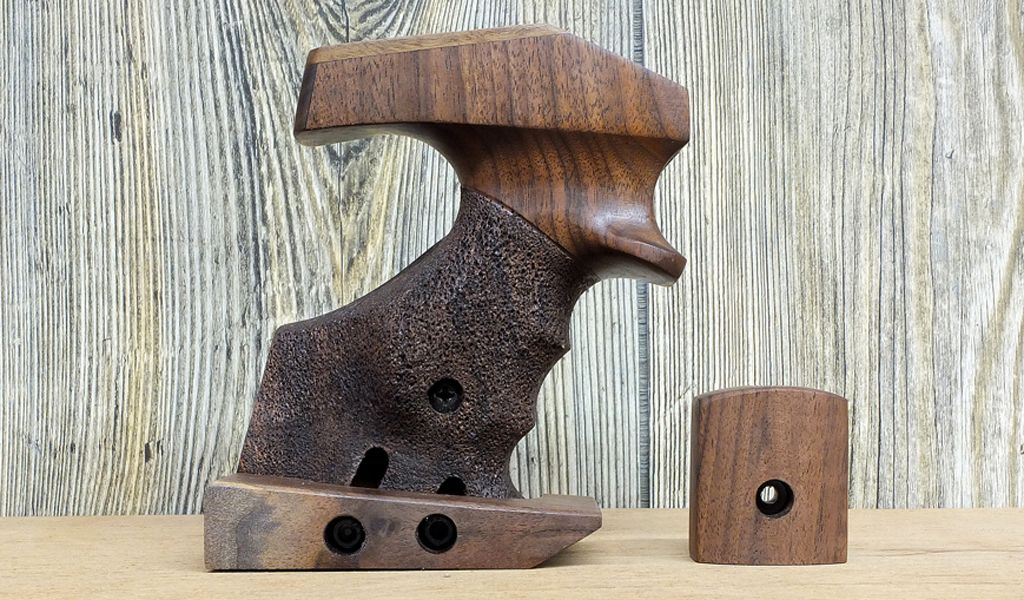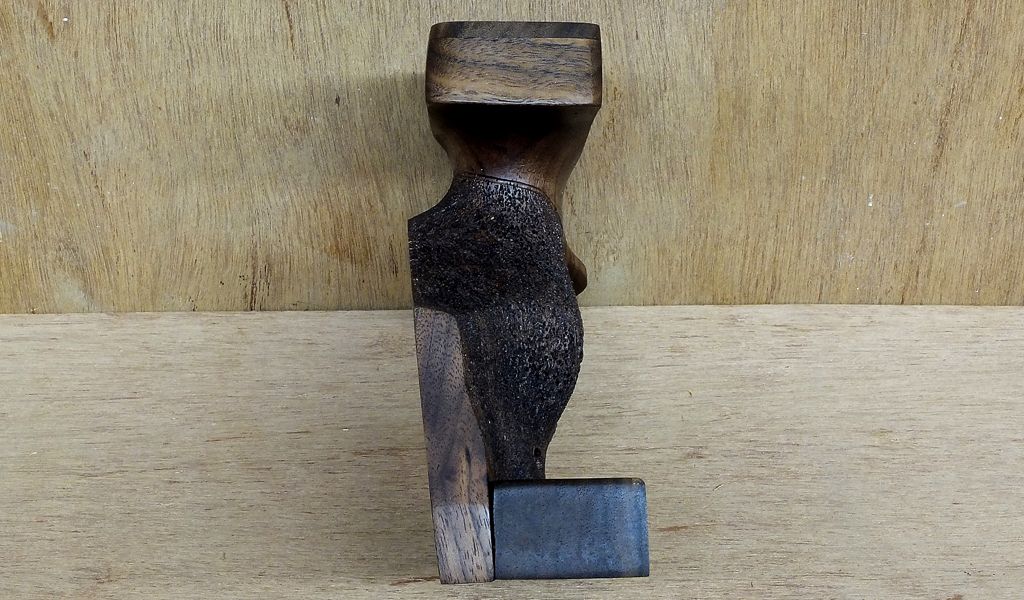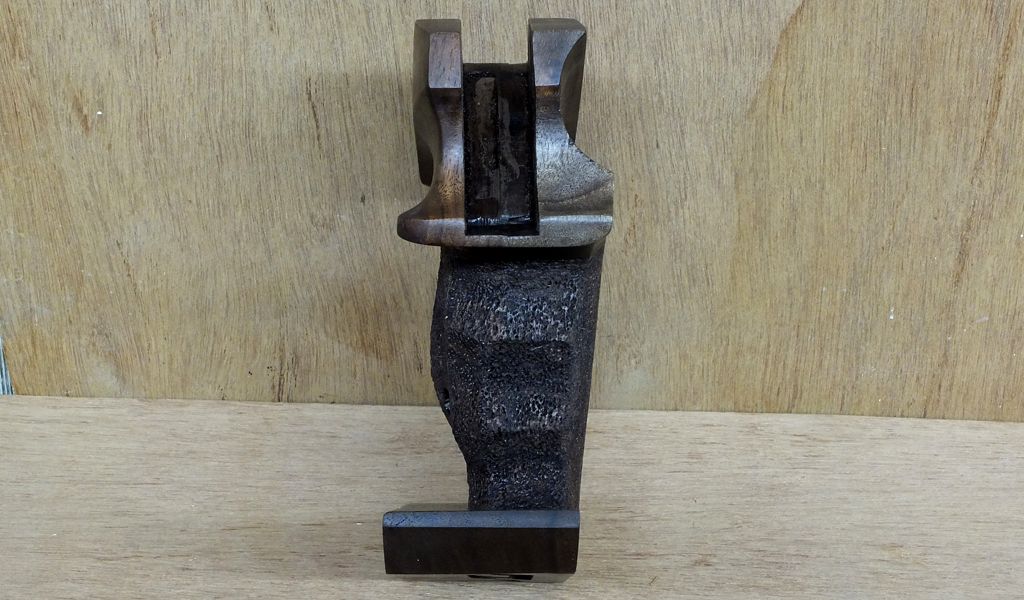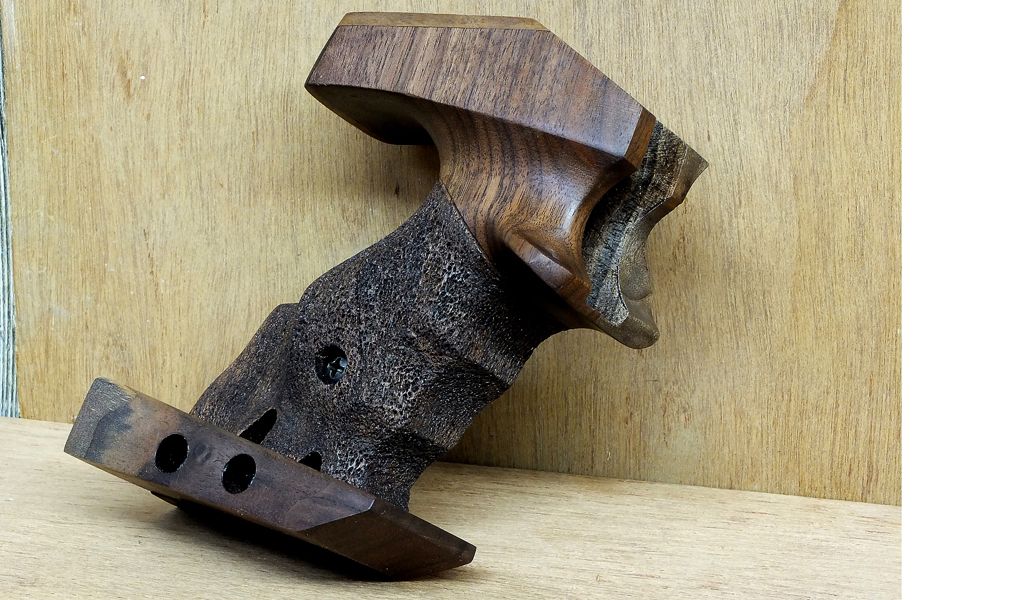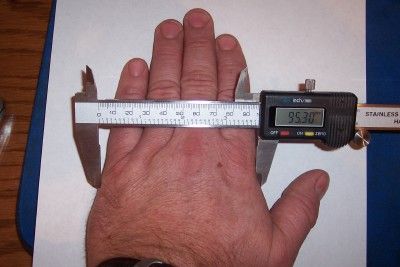 SIZING CHART FOR THE IZH-46M GRIPS
XLARGE--100MM
LARGE--95MM
MEDIUM--90MM
SMALL--85MM
XSMALL--80MM

I also build grip/forend attachment sets for the Airforce line of guns like seen in these pictures above.
Crosman 22xx, 13xx and Marauder Pistol grips. I will be offering a standard set (non-adjustable) and a fully adjustable palm shelf version in both laminates and other natural woods. These are uniquely designed grips for full support and thus control of the gun. When I have some ready for sale they will be listed on the "On Hand Items" page.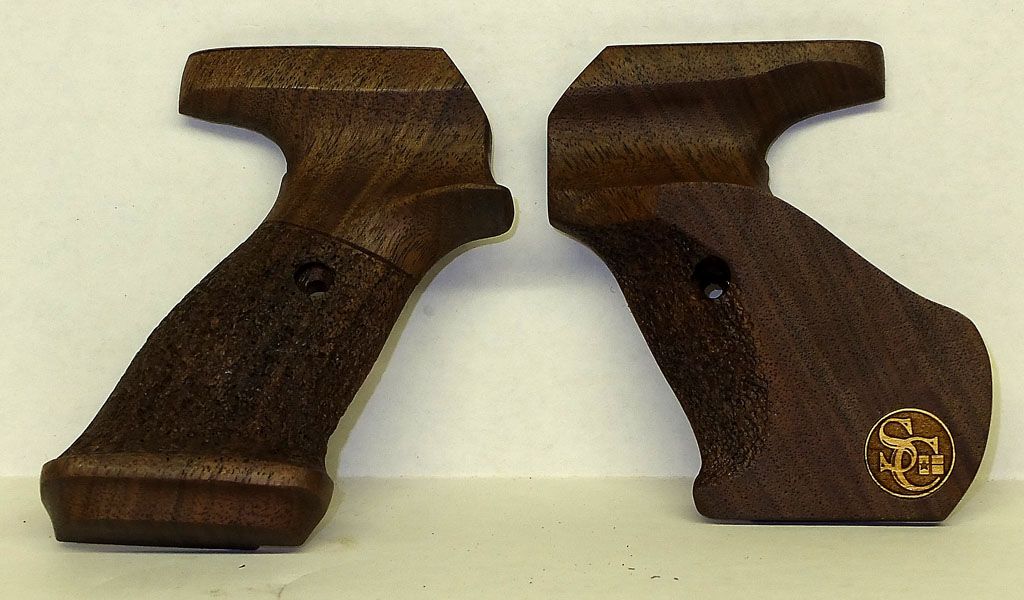 These are my standard target style grips for the Crosman line of guns.
E-mail sjcorcoran@ntin.net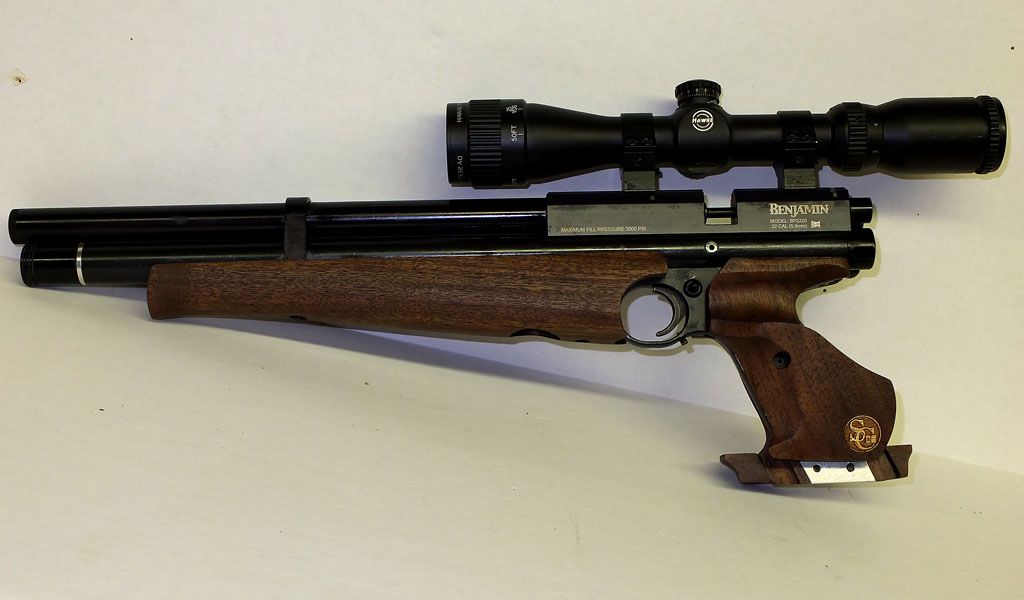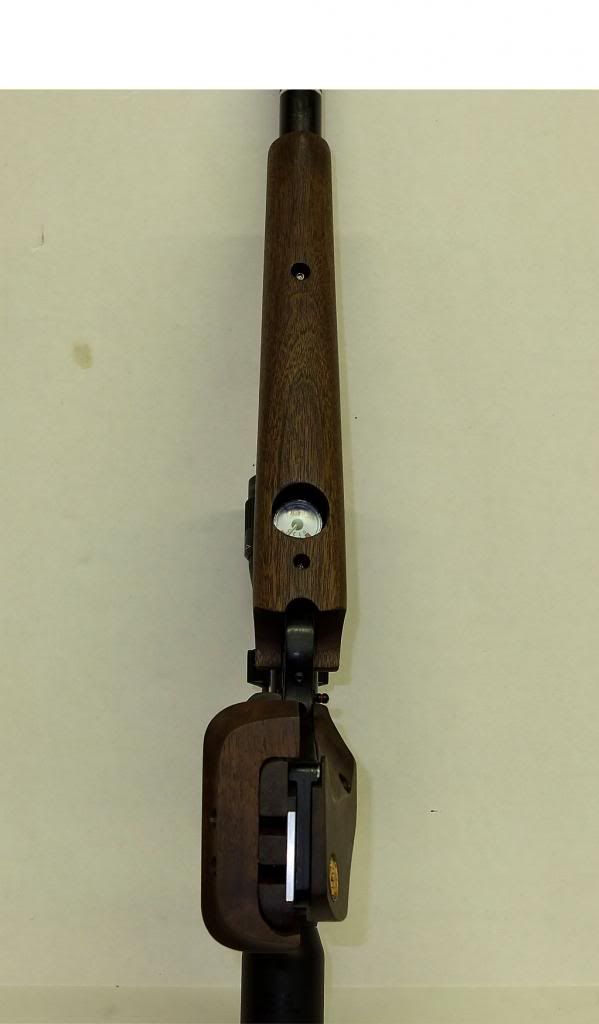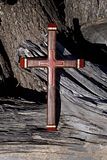 copyright (c) 2003-2015 Woods and Water Outdoors
All Rights Reserved
All images and content of this site are property of Woods and Water Outdoors and may not be reproduced without direct permission of Woods and Water Outdoors.